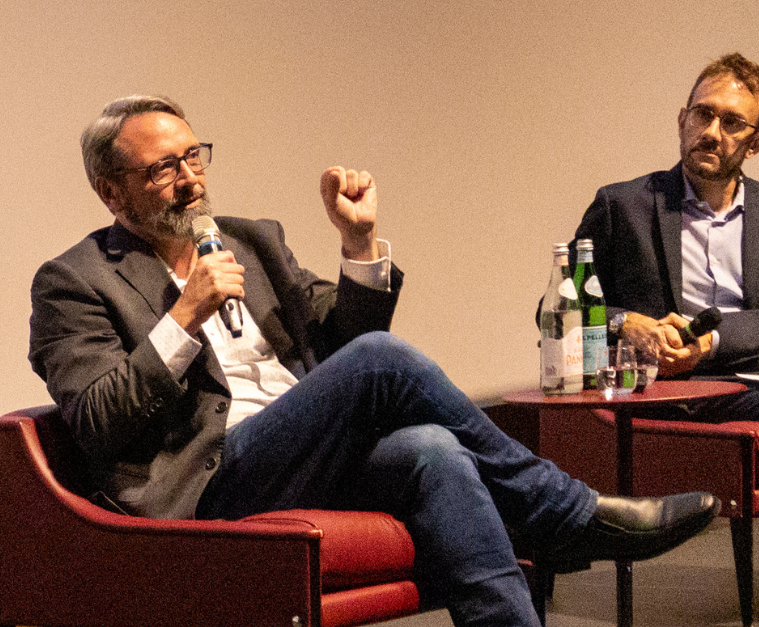 At Mesmerise Group, our experts share their insights across various industries. Our CTO, Dan Donovan, and Merkle Italia's CTO, Matteo Nisi, came together for a fireside chat at The White Show's Couture Code for Milan Fashion Week. Their conversation centered on the potential of artificial intelligence (AI) to reshape the customer experience in the fashion and luxury industry.
Balancing Innovation and Tradition: AI in Fashion and Retail
Donovan emphasized his perspective on the fashion industry's adoption of AI. He commented, "I don't see the fashion industry as being significantly behind or ahead compared to other industries" in leveraging AI to enhance the customer experience. Interestingly, he pointed out the fashion and retail sectors' prowess in introducing cutting-edge, immersive experiences for brand-building. However, he highlighted a critical challenge, reminding companies to question, "What is the significance of logistics and supply chain analytics to that customer experience in a retail store?" The underlying message? Connecting the innovative front-end experiences with the foundational back-end processes is essential.
AI in Fashion: A Blueprint for Modern Brands
For fashion and luxury brands considering the role of artificial intelligence in their operations, Donovan has a clear message. He underscores companies' need to see themselves as data-centric entities, regardless of their journey (from a 300-year-old company to a new start-up). He articulates, "Think about your organization as a data organization; these technologies will cause companies to be left behind. Humans will not be replaced by artificial intelligence, but humans that embrace artificial intelligence as a tool will really start to displace humans that don't do that."
From Data Overload to Seamless Insights
With its ever-evolving trends and vast consumer data, the fashion industry is uniquely positioned to benefit from the AI revolution. Reflecting on the transformative journey of AI, Donovan highlights, "We've been dealing with a lot of data for a long time; the big data revolution was the last bubble. Over 15+ years ago." While the importance of data in shaping consumer experiences in fashion has been unwavering, the fundamental transformation lies in our engagement with it. Donovan says, "How people can interact with that data has changed." Gone are the days when deciphering fashion trends and consumer behavior from vast datasets required specialized teams. With advancements in AI, especially natural language processing and neural networks, the fashion industry can now engage in more intuitive, real-time data analyses. As Donovan succinctly puts it, "Now we're able to provide a much more natural language interface… analyze large sets of data across many dimensions at once in a much easier way than we could those 15 years ago." This shift doesn't just signify technological progress; it marks a new chapter in fashion where brands can swiftly harness data's potential to craft tailored experiences and innovative designs.
Embarking on the AI-Driven Fashion Future with Mesmerise Group
Navigating the complex landscape of artificial intelligence in the fashion industry can be daunting. Yet, the potential rewards of leveraging this technology are too significant to be ignored. From refining the customer experience to driving innovation in design, AI is redefining the boundaries of what's possible in fashion. At the Mesmerise Group, we're at the forefront of this transformation. With experts like Dan Donovan guiding the way, we offer bespoke solutions tailored to your brand's unique needs and vision. Whether you're an established fashion house or an emerging brand, we can provide the tools, insights, and expertise to help you harness the power of AI and remain at the cutting edge of the industry. Join us on this transformative journey, and together, we'll craft the future of fashion.