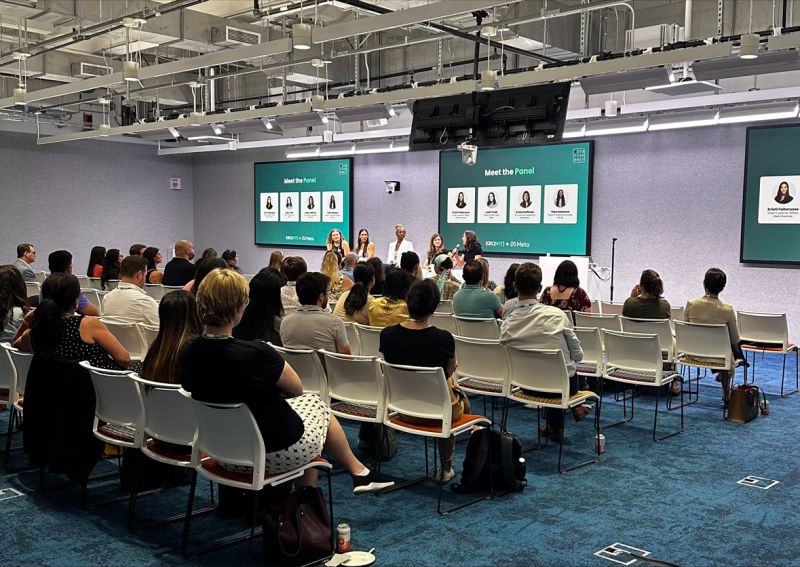 The future of work is constantly evolving, making it crucial for businesses to remain proactive. Our team recently participated in Meta's GroWiT event, "Don't Mess with Customer Success," at their New York offices. The event aimed to facilitate knowledge sharing among industry experts, focusing on fostering a culture of customer success through immersive experience. Throughout the event, we gained valuable insights into the importance of customer success for driving long-term growth, aligning internal teams, and optimizing resources efficiently. 
The Significance of Customer Success for Long-Term Growth
Meta's GroWiT event shed light on the indispensable role of customer success in shaping the future of businesses. By creating and maintaining a customer-centric culture, companies can ensure their short-term gains and long-term prosperity. Building strong relationships with clients becomes paramount as the future of work embraces a customer-first approach. These insights have reinforced our commitment to prioritizing customer success at every turn. 
Embracing the Future of Work: Innovation, Collaboration, and New Technologies
During the GroWiT event, our team was able to share our virtual reality tools and solutions with attendees. Collaborating in person and remotely with Meta's Reality Labs team, we showcased Mesmerise's VR Amphitheatre in fast-paced, hands-on demos. This immersive experience allowed us to inspire attendees to reimagine how we work, grow, and connect with their clients, enhancing our commitment to delivering top-notch solutions. 
As we reflect on the GroWiT event, one thing is clear: the future of work is defined by innovation, collaboration, and a willingness to embrace new technologies. Staying ahead in this dynamic landscape requires a proactive approach and a commitment to continuous improvement. 
At the Mesmerise Group, we take pride in being at the forefront of this exciting shift. Events like GroWiT are an endless source of inspiration, inspiring us to deliver innovative solutions and outstanding services to our clients. 
The Meta GroWiT event offered transformative insights into the future of work. The experience provided valuable perspectives, connections, and exposure to immersive technologies, further solidifying our dedication to excellence and customer success. As we progress in the dynamic world of work, we are committed to embracing innovation and utilizing immersive technology to deliver exceptional solutions to our clients. 
Find out how you can work with the Mesmerise Group by contacting us.