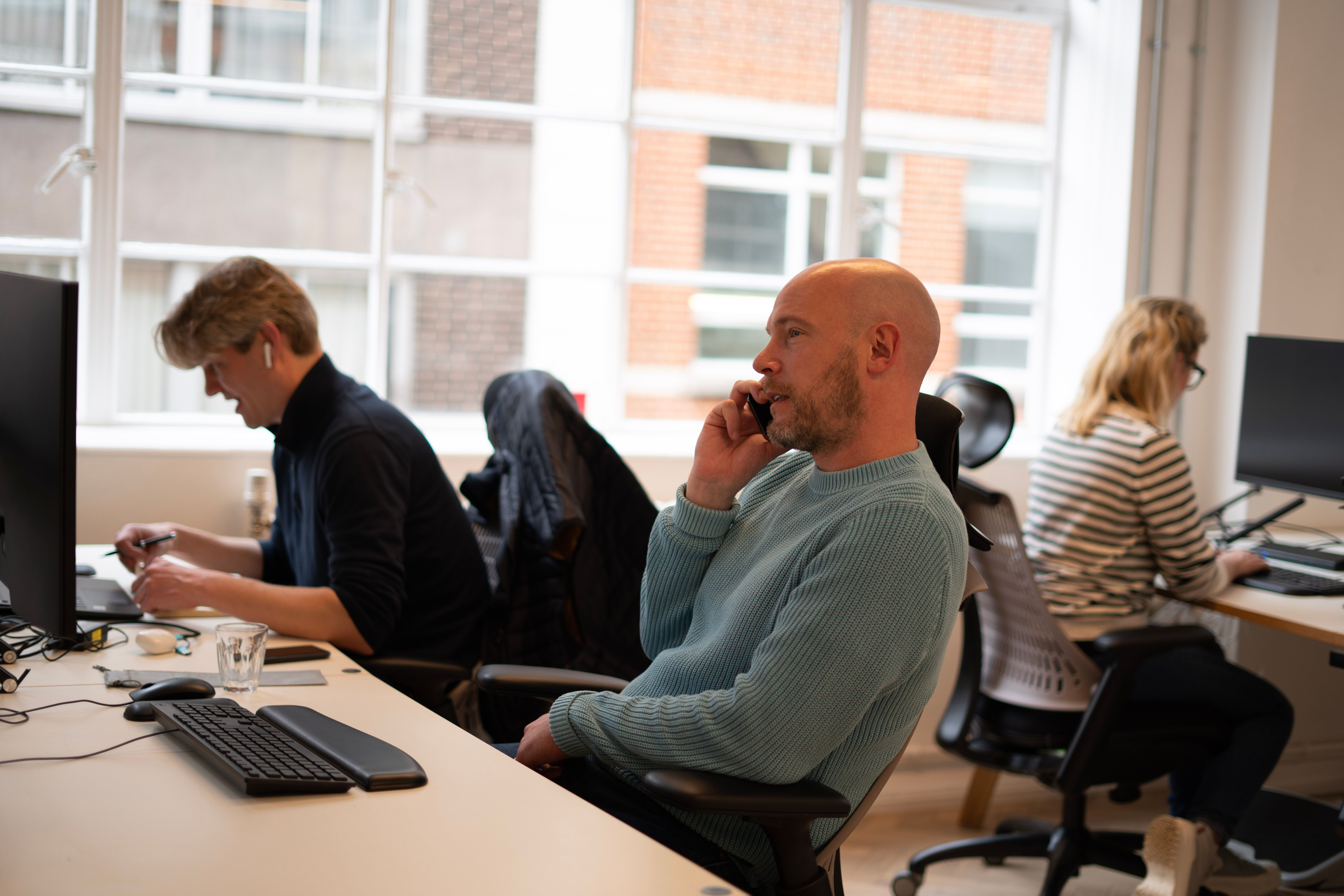 Virtual reality technology is overhauling many industries as we know them, particularly as its vast capabilities become ever clearer. The financial services industry itself has experienced rapid growth, change, and transition over recent years, and is one sector where VR is poised to make a real impact. Here are just a few ways that immersive technologies can transform financial services.
Virtual banking
Virtual banks such as Starling and Monzo are now the norm, and demonstrate that we no longer need physical properties for monetary transactions. But what if this could go one step further? For those who are put off by the idea of going to a fully digital bank due to the lack of human connection, VR can add that necessary level of engagement. If you want to connect with someone who works in a bank rather than speak via phone or live chat, simply arrange a time, put on your headset, and meet in a virtual banking space. VR brings back the personable element and human interaction that digital experiences can lack, with the convenience and ease that online banking provides.
Visualizing financial data
When traders and investors are looking to make important decisions, they rely on data—but as the amount of data to consume continuously grows, it can be challenging to stay on top of it all. But by utilizing the power of VR, you can visualize and digest data with ease. Recently, this capability was demonstrated by Fidelity Investments, which created a virtual world called "StockCity" that enables stock portfolios to be turned into a virtual setting. This visualization doesn't just provide an accessible overview of the data—it invites users to engage with it directly.
Training within the financial field
Training can be costly, time-consuming, and cumbersome—especially training that requires team members to travel. But VR can bring together multiple attendees from all around the world in one virtual training setting—all while participants engage from the comfort of their own offices or homes. As well as saving time and money, this technology can put people in realistic training scenarios without any risk, can help simplify complex situations, and has been found to improve retention and recall among participants.
Attracting new customers
Recent figures from the Millennial Disruption Index looked into Millennials and their interaction with finance brands. Figures found that 73% of Millennials look to Google, Apple, and PayPal for financial products rather than banks. This is why banks and other financial companies will need to stay relevant with technology in order to appeal to this age group. If not, they risk losing out on a large demographic.
With VR becoming ever more mainstream, it is important to not only embrace it but to understand how it can revolutionize the industry you work in. These are just a few examples of its potential to impact the financial services industry—and the list is sure to grow in future.