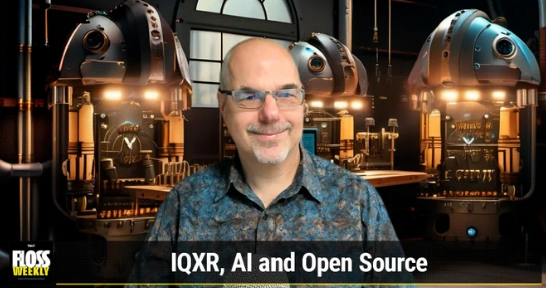 Understanding the nuances of Virtual Reality (VR), Augmented Reality (AR), and Mixed Reality (MR) is essential in today's tech landscape. The recent "Floss Weekly" podcast episode is a must-listen to get a clearer picture.
In the episode, Michael "Hoff" Hoffman, CEO of IQXR, discusses critical topics with Doc Searls and Katherine Druckman:
VR, AR, and MR Explained: Hoffman breaks down the differences and potential uses for each.
Current Challenges: They discuss what's holding back widespread VR/AR adoption and IQXR's approach to addressing these issues.
Privacy Concerns: With the rise of immersive tech devices, Hoffman emphasizes IQXR's commitment to user privacy.
AI's Role: The integration of AI in spatial computing and its implications were a noteworthy segment.
Open Standards: Hoffman underscores the industry's need for open standards and interoperability.
This podcast delivers if you want a straightforward take on where immersive tech is heading and its challenges. Give it a listen.