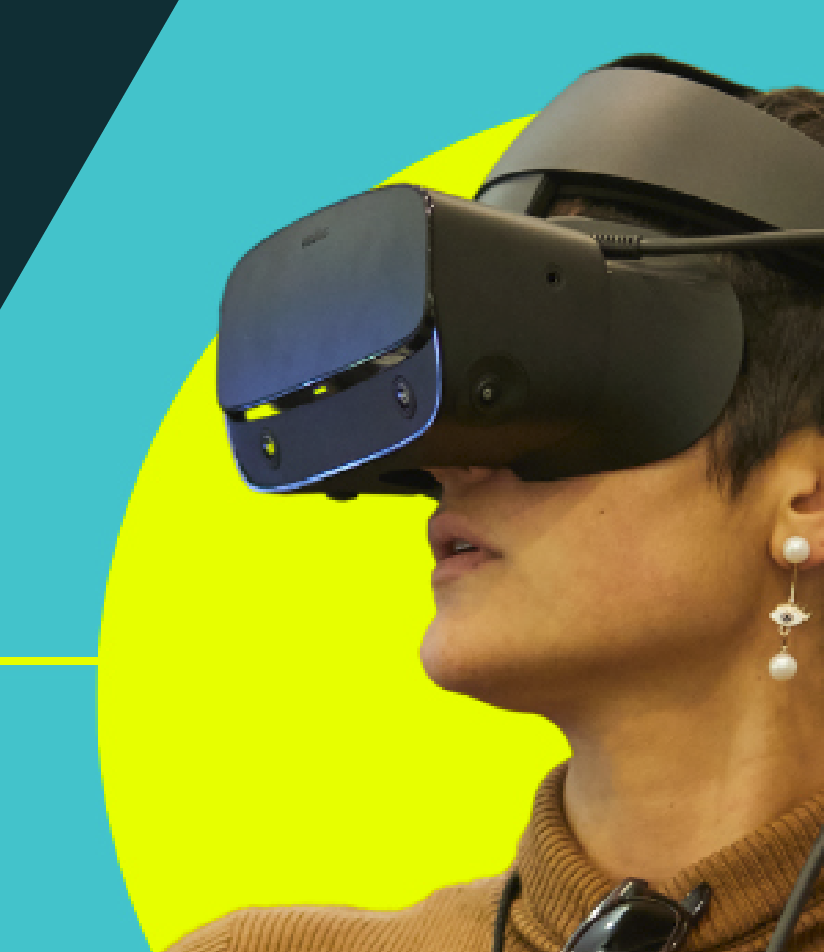 Excitement is building as our team gears up for the Augmented Enterprise Summit in Houston, October 24-27, 2023. This event is set to gather industry leaders, innovators, and our very own Chief Technology Officer (CTO), Dan Donovan, who will be moderating a panel. When you visit our booth, number 59, you'll have the chance to meet the Mesmerise team in person and experience our cutting-edge technology solutions up close.  
What to Expect at the Augmented Enterprise Summit
The Augmented Enterprise Summit is a hub for the latest in augmented reality, virtual reality, and artificial intelligence technologies. Our team is traveling to Houston and has a lot in store for attendees at this year's event. 
Leading Conversations about XR Technology
Our CTO, Dan Donovan, will be the moderator for an engaging panel discussion on Tuesday, October 24th, from 2:00 PM to 2:45 PM CT. The panel, titled "The Connected Workplace: Enabling XR with Other Emerging Technologies," will explore integrating Extended Reality (XR) with cutting-edge technologies. This discussion promises to shed light on the transformative potential of XR, particularly in fields like surgery and aviation.  
Joining Dan on this panel discussion are experts from notable organizations such as Boeing, Southwest Airlines, Chevron, and FedEx, among others. This impressive lineup is set to deliver invaluable insights into the future of connected workplaces. Dan's role as the panel's moderator underscores our deep industry expertise and unwavering commitment to shaping the technology landscape. 
Discover Mesmerise at Booth 59
Don't miss the chance to visit our booth, number 59. Here, we will be exhibiting a range of innovative solutions that demonstrate the potential of augmented enterprise technology. 
What You'll Find at Booth 59:
Cutting-Edge Demos:

Step into the future with live demonstrations of our latest AR, VR, and AI solutions. See how these technologies can transform your business processes and customer experiences. We'll be showcasing Active Matter: Aviation Training, which offers cost-effective and efficient aviation training in a VR environment.

 

Expert Insights:

Our team of experts will be on hand to answer questions, offer insights, and discuss how our solutions can address your specific business goals.

 

Networking Opportunities:

Connect with our team and fellow attendees to explore potential collaborations, partnerships, and opportunities for growth.

 
From hard skills training to streamlining onboarding processes, we offer inventive XR and AI-driven solutions to assist your team in achieving its objectives. If you're new to the XR+AI journey, our expert team is prepared to assist you and your workforce. 
The Augmented Enterprise Summit is just around the corner, and our team in Houston is eager to make their mark. With our CTO leading a panel discussion and our Solutions team showcasing cutting-edge technology, we're set to be at the forefront of this exciting event. Join us at the summit to explore the possibilities of augmented enterprise technology and discover how it can transform your business.