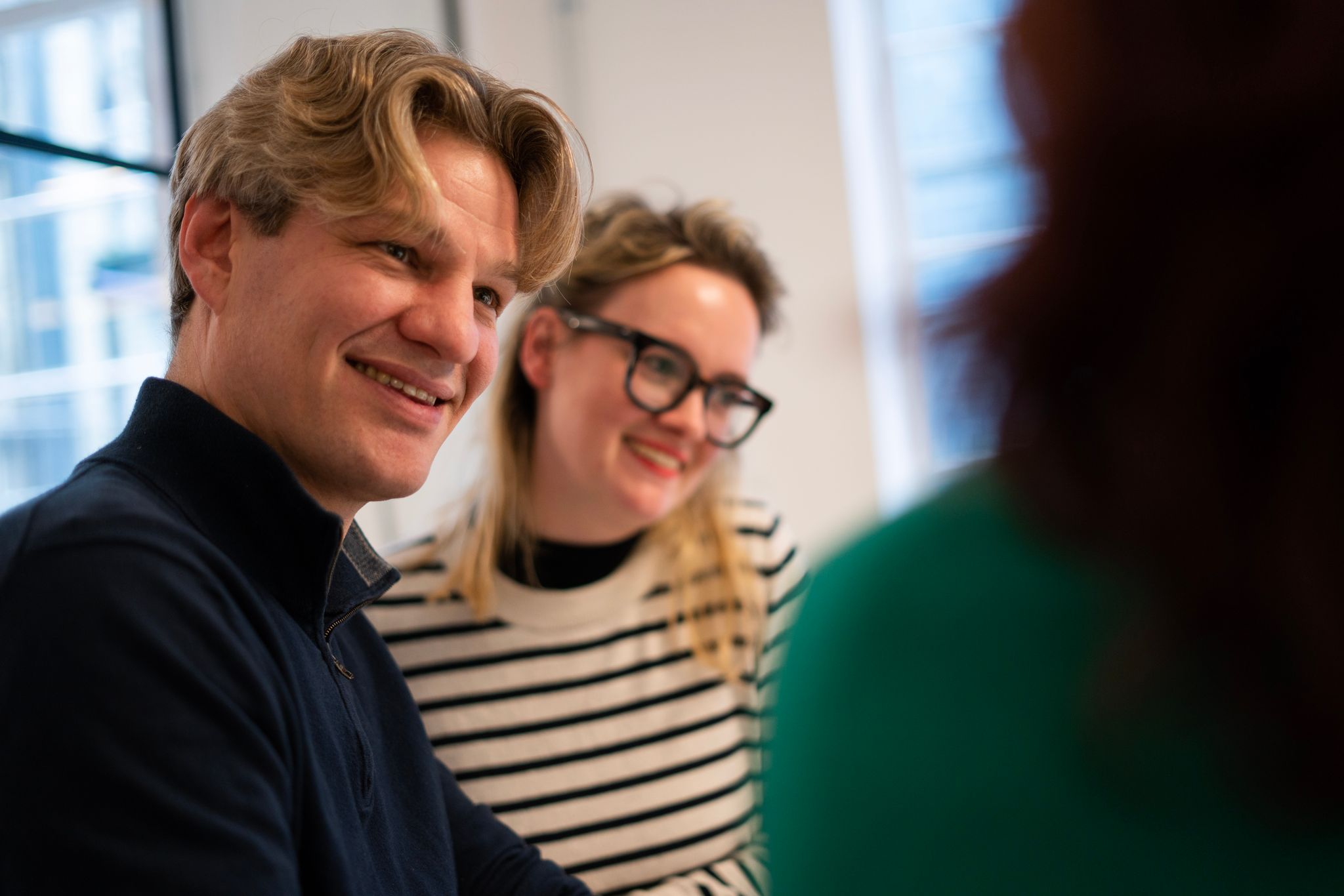 Hosting events in virtual reality provides a truly immersive and widely accessible experience. Attendees can join from across the globe (without the hassle or sustainability concerns of air travel), and such gatherings are less expensive to run than in-person events—even while they create feelings of connection and co-presence.
If you're planning to host your first event in virtual reality, here are 10 tips to know before you get started:
1. Determine the purpose of your event
The first question to consider: What is the purpose of your event and, importantly, what do you want to achieve?
Are you looking to host all or part of your annual conference in VR? Do you want to bring people together for an intimate roundtable or a wider gathering? If you're not quite sure, we can work with you to scope an event that will meet your objectives and create a lasting impact on your guests.
2. Decide what the event space needs to offer
VR events require you to consider your room requirements, just like an in-person event would.
We understand that events come in all shapes and sizes, and that you might have different styles of sessions on your agenda. Flexible virtual reality environments give you the freedom to manage attendees, whether that means splitting guests into breakout groups for mind-mapping sessions, or convening in a larger presentation space to share ideas.
3. Highlight the content you want to share
Whether you're looking to livestream content on a cinema-style screen or to share your latest research findings using presentation slides, virtual reality presents different opportunities to present your content in a memorable way—and ensure attendees' attention and focus.
4. Plan for your preferred number of attendees
One of the advantages of virtual reality is its flexibility: You can have as few or as many people in attendance as you like. Figuring out how many people will be attending will make your room requirements clear.
5. Keep things fresh for guests
The beauty of VR is that your attendees don't have to stay in one place or one room all day long. You can transport them to other exciting settings for ice-breakers or team huddles, or change the environments of your spaces. Whether your preferred backdrop is an urban skyline or a Mediterranean coast, virtual meetings can offer attendees the feel of traveling around the world—even while they work from the comfort of their own homes.
6. Customize your avatars
An avatar is your virtual representation in the metaverse. Our avatars are created by simply taking a selfie, so you can easily recognize your peers and colleagues during your VR event. If your guests aren't familiar with one another, virtual name tags will also help with introductions.
7. Use bespoke branding for high-impact events
The advantage of working beyond the limitations of physical reality extends to the imaginative scope of VR, as well as its customizable feel. Add in bespoke branding opportunities—whether you wish to enhance your space with banners, host branded social spaces, or display sponsor branding during a fundraising event or conference—to really make the most of the possibilities.
8. Consider your hardware
To be fully immersed in VR, your guests will need a headset—but you don't need to worry about those logistics. Our end-to-end service includes organizing the distribution of headsets to attendees, while our onboarding offer makes the technology accessible for all users, no matter their prior experience with VR.