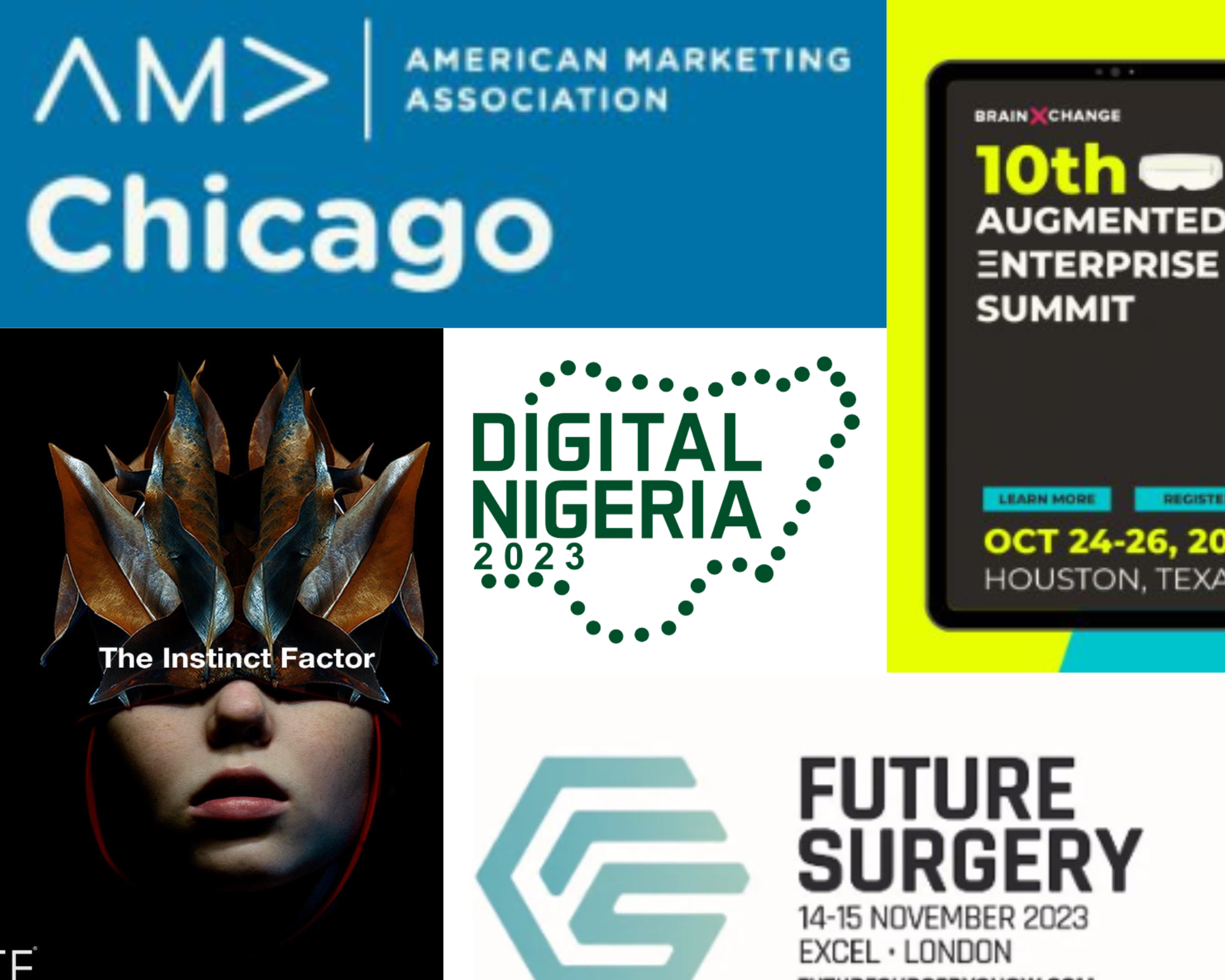 This autumn, the Mesmerise team is on the move, gearing up for a bustling schedule filled with exciting events around the globe. Our dedicated team members are eager to foster meaningful connections and share education insights with a diverse array of organizations. Here's a preview of where you can connect with and learn more:
September 22-25: The White Show, Milan, Italy (part of Milan Fashion Week)
Demircan Erdogan and Dan Donovan are set to speak at The White Show in Milan during fashion week about the opportunities that new technologies such as AI and XR have for innovating the business. The event boasts an audience of 200 fashion industry suppliers.
Our team will be at the Houston event as sponsors, showcasing our expertise at a booth. Dan Donovan will also be moderating a panel titled "The Connected Workplace- Enabling XR with Other Emerging Technologies," anticipated to attract 1000 enterprise leaders intrigued by XR and AI advancements.
October 24 – 26:  Digital Nigeria, Abuja, Nigeria
We are in the process of finalizing our itinerary, which will feature an engaging session on the agenda alongside an exhibition showcase. Stay tuned for more details, and we look forward to connecting with you soon!
November 14-15: Future Surgery, London, England
Company advisor Asit Arora will speak at Future Surgery in London. We are sponsors and will have a booth to promote our brand in the medical and healthcare market.
December 2023: The Future of Marketing is Immersive, Chicago
We are gearing up for an engaging Mesmerise-led panel discussion in Chicago on the roles of XR and AI in marketing. Our participation in the event will also include participation in an AMA Chicago LinkedIn Live session as guest speakers.
Join us as we explore innovative landscapes, connect with like-minded companies, and offer a deeper insight into the pioneering work we do at Mesmerise. across various events this autumn.